In recent years, consumers have become more aware of what products or ingredients they place on their skin regardless of marketing claims. Therefore, it is very important for brands to educate their consumers on what ingredients they put into their products before gaining trust from the consumers. Studies have shown that there has been a trend to reduce the use of parabens and preservatives in many cosmetic formulations for a variety of reasons including the safety of the ingredients themselves. Microbial contamination in cosmetic or food products may actually cause a major risk for the health of the consumer, regardless of topical or consumed products.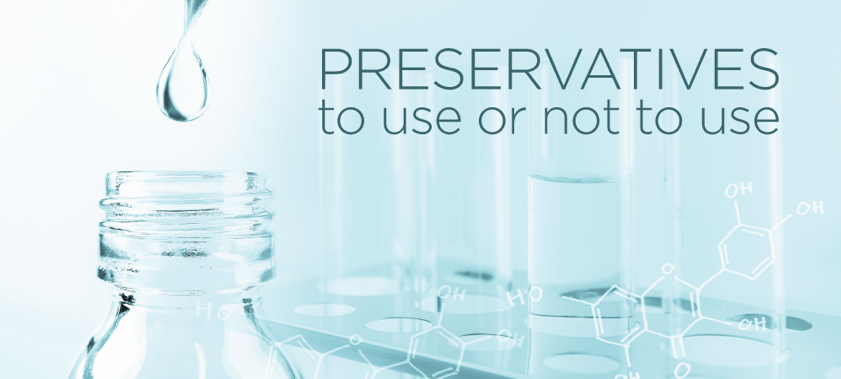 Preservatives are added to products to inhibit the development of microorganisms to increase the shelf-life of the products so that they can remain on the shelves for a longer time. They also have other functions such as to preserve the appearance of the food or cosmetic product, and also saving the products from spoilage from microbes. Parabens are considered chemical preservative ingredients used in cosmetic products, food products and also pharmaceuticals. They are able to prevent the growth of fungi, bacteria and yeast effectively and therefore are powerful preservatives for products which need to be shipped over long distances for longer periods of time. Parabens have been used more often because they have good antimicrobial activity, water and oil solubility, good stability over a wide pH range and also they are sold at very low prices.
Fact or Fiction?
Studies have found that parabens are actually able to penetrate the skin and even enter the bloodstream to reach parts of the body. In 2004, a group of scientists were able to find trace residues of "intact" parabens in human breast cancer tissues and suggested that these traces could have come from topical application of cosmetic products with parabens as the ingredient. Parabens are safe to use at concentrations of up to 0.4% (single paraben) or 0.8% (mixture), but when used consistently, they may accumulate and become a safety issue. Preservatives are also biologically active, and so, they may be toxic, and cause skin sensitisation.
Does The Lightening Serum contain preservatives and parabens?
No, na-dah, nyet, nein. The Lightening Serum by 28cubed does not contain preservatives as we do not want our consumers to experience skin sensitization and other health-related issues and several of our ingredients naturally have their own antimicrobial and antioxidant properties, such as maltol. With the presence of these ingredients and our packaging design, we are good to go without the need for preservatives. The cartridges are sealed once they are manufactured and filled and once open, they are directed to be used in a week. Within this time, there is minimal microbial contamination and the self-preserving properties of the ingredients are definitely sufficient to protect the serum for a good amount of time.
By delivering our product to consumers as hygienically as possible and doing our best to avoid contamination and bacterial growth within the product, you can be assured that our product is safe to use on your skin, with no unnatural side effects.
Find out more about The Lightening Serum and its 3 unique food based actives responsible for a revolutionary solution to excess pigmentation.