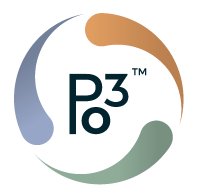 INTRODUCING THE
POWER OF PO3™
Our discovery of Po3™ was made possible by merging our in-depth study of melanin at a molecular level and decades of experience in food science. We are proud to be the first to combine the power of these three active ingredients, long used in food and beverages, in skin care.
Patented Po3™ technology is a powerful combination of three food-based ingredients, Sodium Saccharin, Panax Ginseng Root Extract, and Cocoa Seed Extract, found in many familiar foods such as roasted coffee, green tea, chocolate, black tea, and other beverages.
Together, these ingredients have a powerful effect on the skin, resulting in visible improvements across all skin types with each passing skin cycle. Read more into the science behind the product.
TARGETING THE ROOT CAUSE OF PIGMENTATION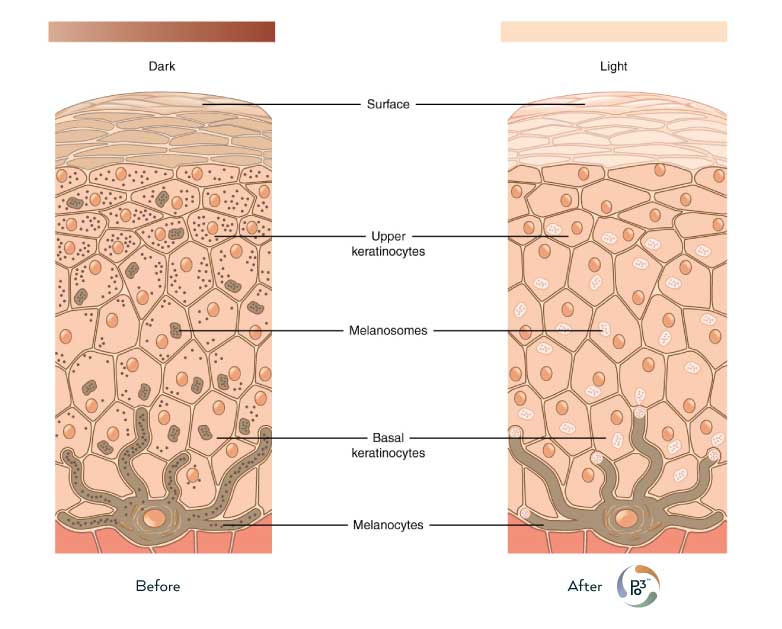 Po3™ effectively prevents melanocytes from making too much melanin and reduces pigmentation on a cellular level.
Melanin formation happens via two pathways: the signalling pathway and the metabolic pathway. Most existing antipigmentation products work by bleaching existing melanin or targeting the metabolic pathway.
Po3™ works differently as it targets both the metabolic and the signalling pathway, preventing skin cells from initiating excess melanin formation before it even starts. Targeting root causes, not just the symptoms! New skin cells born at the lower layers of the epidermis produce less melanin with each application.
Through the skin's natural 28-day rejuvenation cycle, these newly formed skin cells transport their
way to the upper layers and as a result, the darker areas of our skin are lightened, irregularities are
reduced, revealing brighter, even and younger looking skin with each passing cycle.